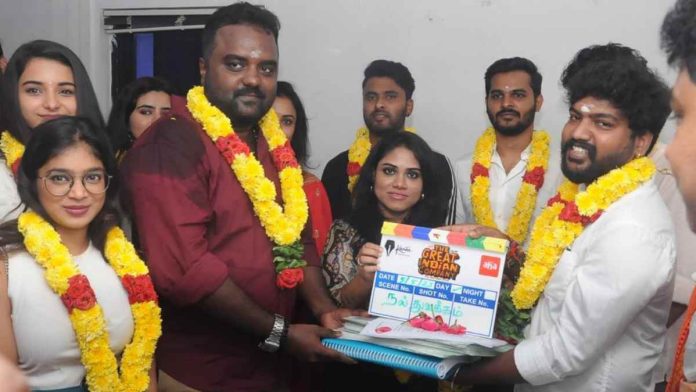 The Great Indian Company Movie
Aha Tamil, one of the leading and fastest growing regional language ODTs, is now excited to move towards its next phase. Aha Tamil's next work focuses on telling the stories of the land and its people Daily serial 'The Great Indian Company'.
Direct Release on OTT
Starring Janani Ashok Kumar, Vishnu, RJ Sarithran, Selandarya Nanjundan, Vinod, and others, this series is being made to entertain all parties. Set in bustling Chennai, this series tells the story of 'The Great Indian Company', a company that buys and sells only Indian goods, and the lives of its employees. The essence of the series is how the employees collectively deal with the challenges faced by their company and the problems in their personal lives.
Movie Pooja in Chennai
The cast of the series and the team of Aha Tamil team participated in the pooja of the series in Chennai today. Being the first daily serial in the Tamil OTT space to focus on the office environment, Aha Tamil focuses on its quality and innovative features with an aim to reach out to people from all walks of life.