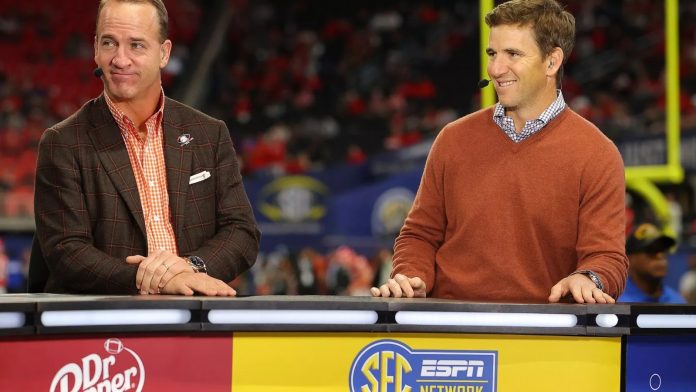 ManningCast 2023
The ManningCast is back for the 2023 NFL season as we get set for Monday Night Football with Peyton Manning and Eli Manning, the popular alternate broadcast of the ESPN primetime game between the New York Jets and Buffalo Bills. Monday night's alternate feed with the Manning Bros. will air on TV via ESPN2. Fans can also watch the Manning Cast for free by signing up for a trial of fuboTV.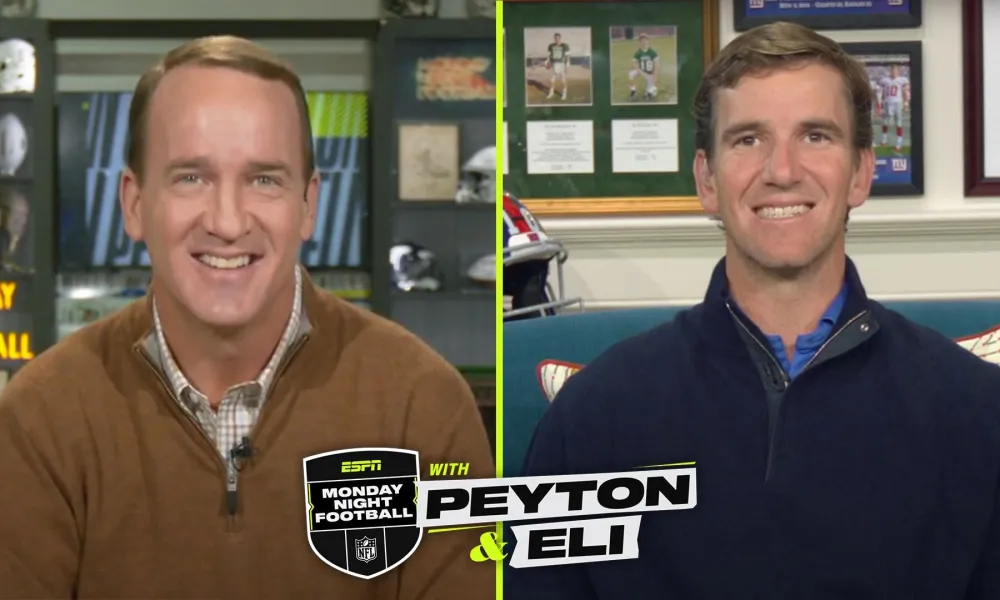 Eli and Peyton Manning are back on television to contribute their quirky personas and distinctive style of analysis to Monday Night Football. The Manning Brothers are slated to host guests like tennis icon John McEnroe and former NFL quarterback Ryan Fitzpatrick for the opening MNF game of the season. Aaron Rodgers' eagerly anticipated Jets debut takes place in this game. The Bills will be attempting to reclaim their position as AFC contenders in the meantime.
How to watch Monday Night Football, Week 1, Jets vs. Bills: ManningCast
When will the game begin? Where on TV will it be broadcast? – The game on Monday will kick off at 8:15 p.m. EST from East Rutherford, New Jersey's MetLife Stadium. While the game's primary broadcast will be on ESPN, The Manning Cast will air on ESPN2.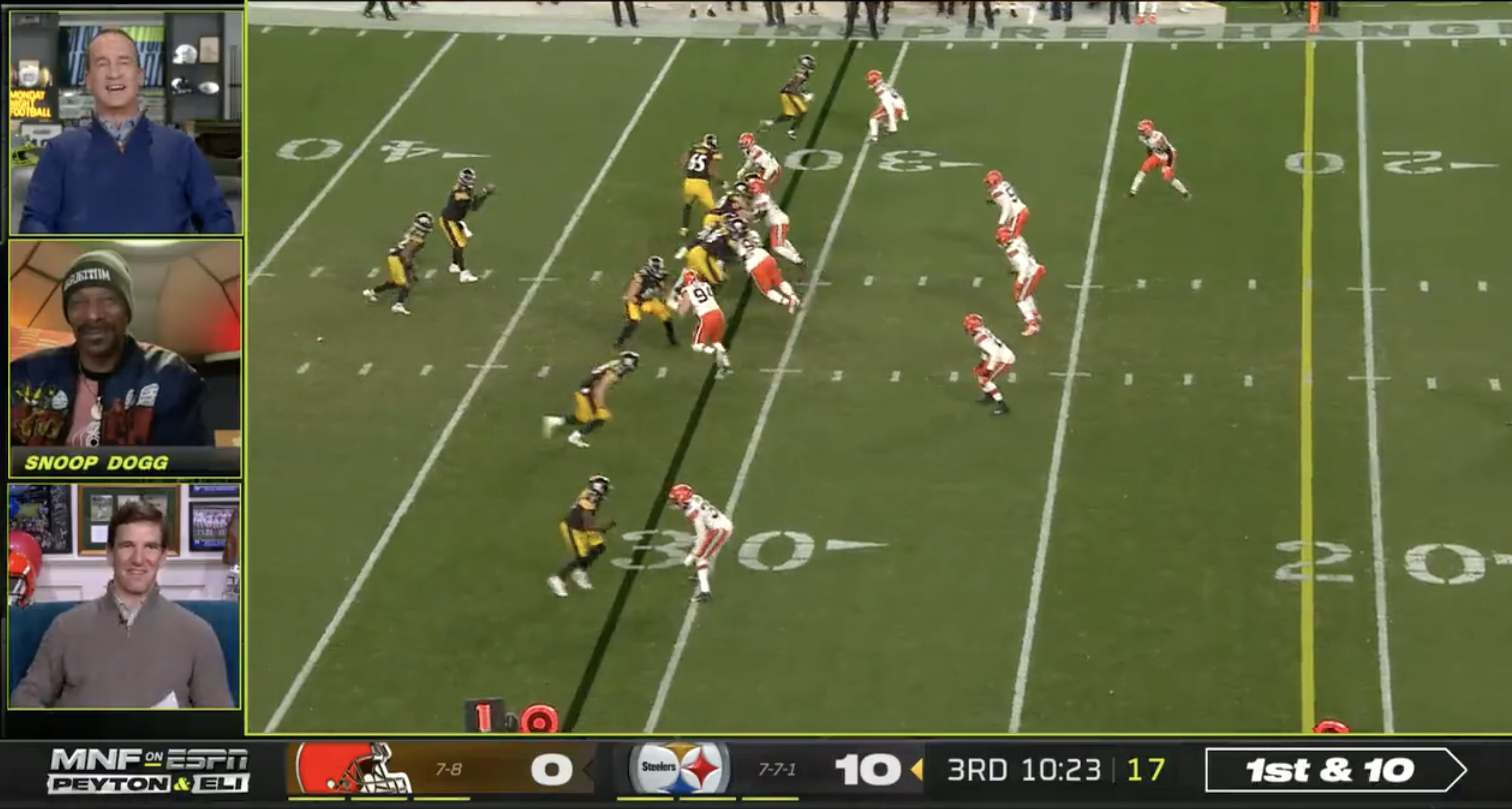 How to watch the game live:
WatchESPN, fuboTV, Sling, NFL+, and DirecTV Stream – ESPN subscribers can utilize their login information to watch via WatchESPN. For those without cable, signing up for a free trial of DirecTV Stream or fuboTV will allow them to watch the game on Monday.
Further reporting through Associated Press
(AP) NEW YORK — A financial disagreement between Disney and Charter Communications has been resolved hours before the first "Monday Night Football" game of the season, which had caused ESPN and other Disney channels to be unavailable to 15 million cable TV subscribers.
Disney claimed that as a result of the agreement, the majority of its ESPN subscribers would immediately have access to the Spectrum cable network of Charter. Charter announced the agreement on Monday.
A few hours before the New York Jets and Buffalo Bills were scheduled to premiere their seasons on ESPN and ESPN2, the agreement was made public. The Jets are playing their first game with Aaron Rodgers at the helm, and many Spectrum subscribers are in the New York region.